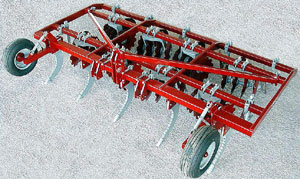 Minimum Tillage
Row Spacings
Multiple Spacings are available to meet all farm requirements

Disk Gangs
Heavy Duty spools, 1 ½" gang bolt, 4 bolt flange bearings, 24" notched disks

Models
2, 4, 6 and 8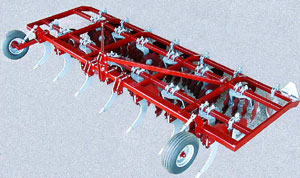 Row

Wear Shins
Pre-cast high chrome iron wear resistant shins on leading edges of shanks

Shanks
The shanks are 1" thick and mount to the bottom of 5" X 7" bar, adjustable.

Points
The 2 3/8" wide by 6" long slip on points are cast of a high chrome iron for maximum durability.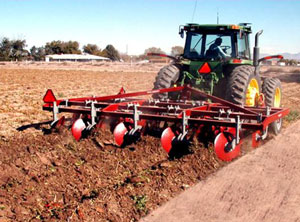 Heavy Duty 3 Point Hitch
Category II or III

Gauge Wheels
Heavy Duty single 11L-15 8-ply tires with ratchet jack adjusters.